Saiga Rifle / Shotgun 6 Position Stock Kit with Tube, Pistol Grip & Stock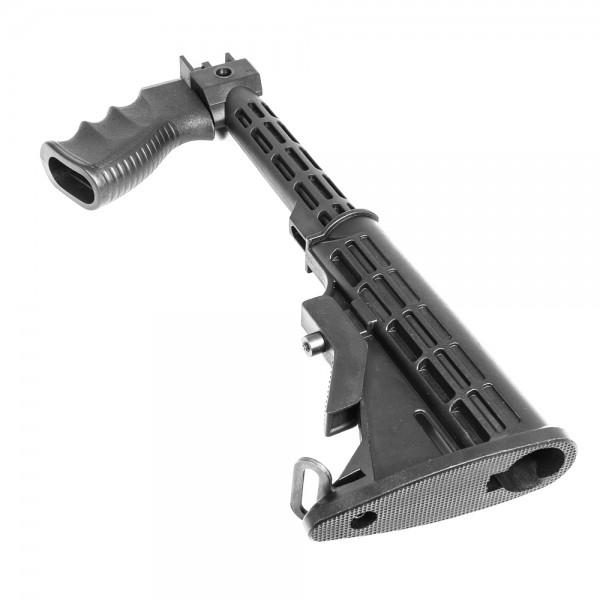 This 11" 6-Position stock tube is designed to fit various Saiga rifle and shotgun models. It's Commercial spec and includes QD sling swivel ports on both left and right sides. The Saiga Pistol Grip is ergonomically designed with fingerswell and a beavertail. The six position commercial M4 type buttstock is lightweight and durable and features a built-in sling swivel.
Each part molded from reinforced plastic composite and are finished in a matte black.
Each molded from reinforced plastic composite

Matte black finish

11.125" stock tube has 6 positions

2 QD sling swivel ports

Pistol Grip is ergonomic

Buttstock has metal sling loop/attachment installed

Fits: Saiga rifles and shotgun models